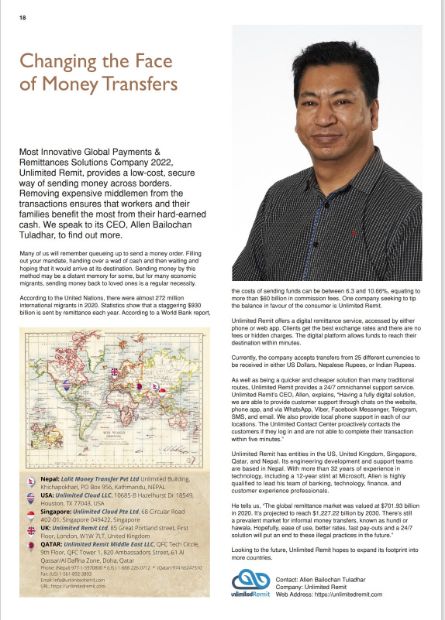 In The

News
Award & Recognition:
Most Innovative Global Payments & Remittances Solutions Company 2022
Lux Life Magazine published from London, UK recognized Unlimited Remit as theMost Innovative Global Payments &Remittances Solutions Company 2022 and published this article in its winter edition of its magazine.
a better way to send money
Why 
UNLIMITED remit?
Instant Remit
Your beneficiary will receive the money within minutes
All transactions are paid out in realtime
Send Large Amounts
Each transaction limit is NPR 10 lakhs but multiple transactions can be sent every day
Send large transactions thru multiple transactions as long as each transaction is NPR 10 lakhs each
Made in Nepal
Our solution is developed in Nepal with love
Share our pride that a Nepalese company is able to build a global fintech solution and support it by providing it business
un global compact
Unlimited supports the ten principles of United Nations Global Compact on human rights, labor, environment and anti-corruption. We have implemented those principles to the best of our ability. We are committed to making the UN Global Compact and its principles part of the strategy, culture and day-to-day operations of our company, and to engage in collaborative products which advance the Sustainable Development Goals of the United Nations.

TRANSFER MONEY FROM THESE REGIONS
SEND MONEY FROM THESE COUNTRIES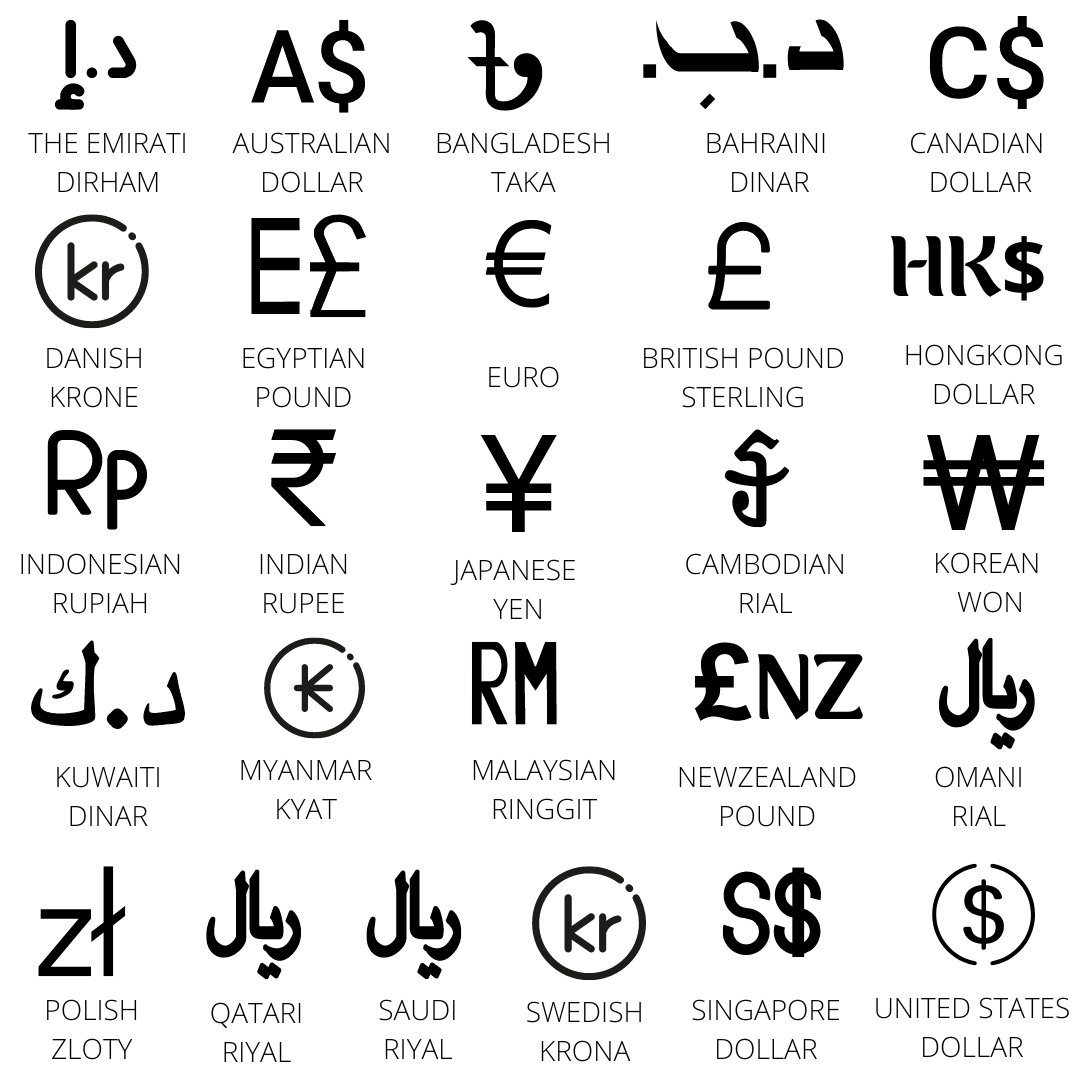 Send Remittance in 25 currencies
As we increase our corridors, our customers are now able to send remittances in any of these 25 currencies, which means that we now have coverage of slightly over 100 countries that are able to send remittances from our platform making us a truly global platform.
Another reason why you should continue to use our service.
Remit to these
Geographic Jurisdictions
We are currently able to transfer funds to these countries and geographical jurisdictions.
More are being added in the near future... stay tuned.
An easy way to send money online from the US, Canada, Europe, UK and South Korea.

Unlimited Remit is a fast and secure service that lets you transfer money online using a computer, smartphone, or our app.

Testimonials
CUSTOMERS
say

Raja Ram P.
IT Sector
Good Rates. Fast Service. Secure. What else can I ask from my money transfer company. Recommended.

Sita Manandhar
Beauty & Fashion
I need to pay my workers in Nepal for the various handicrafts and other materials that I make in Nepal for sale in the US and this site has been great.
Dina Kayastha
Human Resources
Have been using Unlimited for years and am so happy for the personal service that they provide, especially when things do not go correct.

Jivan Sharma
Retail Store
Next Day payment for the money I send to my family. Everything is digital from my bank account in the US to the bank account in Nepal.

Deepak Lamichhane
Construction
Exchange rate is the best. I always shop around with various money transfer companies and find their exchange rates to be the best.

Mahesh Dhital
Travel Industry
The best part I like in their service is there are no service charges and fees. The rates are also the best in the industry.